This year's San Sebastian International Film Festival runs from September 16th to the 24th and they have announced their selection of films which includes forthcoming features and a grip of shorts. Take a look!
ドライブ・マイ・カー 「Doraibu Mai Ka-」
Release Date: August 20th 2021
Duration: 179 mins.
Director: Ryusuke Hamaguchi
Writer: Ryusuke Hamaguchi, Takamasa Ooe (Script), Haruki Murakami (Original Novel)
Starring: Hidetoshi Nishijima, Toko Miura, Masaki Okada, Reika Kirishima,
Ryusuke Hamaguchi may have come to the notice of cinephiles with Touching the Skin of Eeriness, Happy Hour and Asako I & II but his adaptation of the Haruki Murakami short story Drive My Car (technically, the amalgamation of three shorts from his collection of short stories Men Without Women) proved to be his breakout as it won him many awards including the Best International Feature at the 2021 Academy Awards. It is a fantastic film that has to be seen and the festival provides a great way to reconnect.
The lead actor is Hidetoshi Nishijima (License to Live) who is paired with Reika Kirishima (Permanent Nobara, Norwegian Wood) as a husband and wife separated by death and his undying grief that can only be laid to rest by confronting her secret life and her passing.
Synopsis: Yusuke (Hidetoshi Nishijima) is a stage actor and a stage director who is happily married to his playwright wife Fukaku (Reika Kirishima). One day she dies. Two years later, Yusuke lives with a sense of loss and the vague knowledge that she led a secret life which he resisted confronting her about. When he takes a directing gig on a production of Uncle Vanya at a theatre in Hiroshima, he drives down in his beloved  red Saab where he meets Misaki (Toko Miura) who has been assigned as his exclusive chauffeur. She's a taciturn person but while Yusuke spends time with her, he becomes aware of the heartache he still carries…
百花 「Hyakka」
Release Date: September 09th, 2022
Duration: 104 mins.
Director: Genki Kawamura
Writer: Genki Kawamura (Script/Original Novel),
Starring: Masaki Suda, Mieko Harada, Masami Nagasawa, Masatoshi Nagase,
Genki Kawamura is a prolific producer (think Densha Otoko, Parasyte and The Wolf Children) and he's also a novelist/scriptwriter (If Cats Disappeared From the World) but his directing credits are few and far between. This is one of his efforts and it has a great cast led by Masaki Suda (Love at Least, The Light Shines Only There) and Mieko Harada (Ran, Dreams) as a mother-son duo.
Synopsis: Izumi Kasai (Masaki Suda) is a young man with a job in the record industry and beautiful wife (Masami Nagasawa) who is about to deliver their child. His happiness is tinged with sadness because his mother Yuriko (Mieko Harada), a woman who runs a piano school, is diagnosed with Alzheimer's disease and is losing her memory fast. Izumi takes responsibility for his mother, the woman who raised him alone and abandoned him during an incident that Izumi can never forget. Despite feeling a gap between himself and his mother, Izumi is devoted to her care and when he discovers a notebook in Yuriko's room, the truth about the incident and the secret life that Yuriko lived without him is revealed.
브로커 「Beurokeo」
ベイビー・ブローカー 「Beibi- Buro-ka-」
Release Date: June 08th, 2022 (Korea), June 24 (Japan)
Duration: 129 mins.
Director: Hirokazu Kore-eda
Writer: Hirokazu Kore-eda (Script),
Starring: Song Kang-ho, Gang Dong-won, Bae Doo-na, IU, Lee Joo-young,
Kore-eda (After the Storm, Still Walking, I Wish) continues working outside of the Japanese film industry with this film shot in Korea and starring a Korean cast. He reunites with Bae Doo-na, a veteran of Japanese films like Kore-eda's own Air Doll (2009). She has had an incredible career in… Korea and is working alongside another top talent in Song Kang-ho, her co-star in Sympathy for Mr. Vengeance (2002) and The Host (2006). Also on the roster is Lee Joo-young (Maggie) and Gang Dong-won (Duelist).
This film played at Cannes where it was awarded Prize of the Ecumenical Jury and Song Kang-ho won Best Actor.
Synopsis: Sang-Hyun (Song Kang-Ho) is a baby broker who finds new parents for children left in baby boxes. He works alongside Dong-Soo (Gang Dong-Won) and things go smoothly until So-Young (IU) comes to retrieve her child and detective Soo-Jin (Bae Doo-Na) and Detective Lee (Lee Joo-Young) start investigating Sang-Hyun and Dong-Soo.
タンポポ 「Tampopo」
Release Date: November 23rd, 1985
Running Time: 115 mins.
Director: Juzo Itami
Writer: Juzo Itami (Screenplay),
Starring: Tsutomu Yamazaki, Nobuko Miyamoto, Koji Yakusho, Ken Watanabe, Rikiya Yasuoka, Hideji Otaki, Fukumi Kuroda, Mariko Okada,
Synopsis: Two truckers, Goro (Tsutomu Yamazaki) and Gun (Ken Watanabe) stop by a rundown ramen noodle store owned by a widowed woman named Tampopo (Nobuko Miyamoto). Her business is struggling and she has to look after her son. The two are harassed by ne'er do wells in the local community who Goro takes on in a series of fights. Tampopo enlists Goro's help for more important matters as she asks him to help her research the perfect noodle so she can rejuvenate the noodle bar. What ensues is a series comic vignettes as they try and succeed in their quest.
宮松と山下 「Miyamatsu to Yamashita」
Release Date: November 18th, 2022
Duration: 85 mins.
Director: Masahiko Sato, Yutaro Seki, Kentaro Hirase,
Writer: Masahiko Sato, Yutaro Seki, Kentaro Hirase, (Script), 
Starring: Teruyuki Kagawa, Kanji Tsuda, Toshinori Omi, Noriko Nakagoshi,
Veteran actor Teruyuki Kagawa (Tokyo Sonata, Sway, Tea Fight) takes on a film that reminds one of the mockumentary Extro since it is all about a guy who portrays extras in movies. Is this why we have a combination of writer/directors? Each handling their own segment, a la Zokki?
Masahiko Sato, of the Graduate School of Film and New Media, Tokyo University of the Arts, has worked with the others on shorts like Duality and Happo-en and this seems like their biggest project to date.
Kagawa is embroiled in a scandal at the moment so one wonders how this will affect its release in Japan.
This slideshow requires JavaScript.
Synopsis: Miyamatsu works as a cable-car operator for his normal job but he is also an extra on films. His different characters have allowed him to live the life of a stranger, only playing that part but he will finally he comes face to face with his own life, the one he had lost. 
なぎさ 「Nagisa」
Release Date: November 18th, 2022
Duration: 88 mins.
Director: Takeshi Kogahara
Writer: Takeshi Kogahara (Script), 
Starring: Yuzu Aoki, Nanami Yamazaki, Kana Kita,
Building on his 2018 short film of the same name, Takeshi Kogahara's debut feature is all about overcoming grief. It played at the Tokyo International Film Festival last year. It stars Yuzu Aoki (Sacrifice, Ice Cream and the Sound of Raindrops) and Kana Kita (Shindo – The Beat Knocks Her World)
Synopsis: A young man who burdened with guilt related to his adored sister's death encounters her ghost in a haunted tunnel. He returns again and again to the tunnel and re-experiences the past.
土を喰らう十二ヵ月 「Tsuchi o Kurau Junikagetsu」
Release Date: November 11th, 2022
Duration: 111 mins.
Director: Yuji Nakae
Writer: Yuji Nakae (Script), Tsutomu Mizukami (Original Essay),
Starring: Kenji Sawada, Takako Matsu, Naomi Nishida, Fumi Dan, Shohei Hino, Tomoko Naraoka, Toshinori Omi,
Yuji Nakae of Hotel Hibiscus fame has Kenji Sawada of Hiroko the Goblin and The Happiness of the Katakurais team up with Takako Matsu, famous for her roles in April Story, Dreams for Sale, and Confessions. It looks like a film about food, love, and mourning, all explored over four seasons. 
Synopsis: Tsutomu is a writer who specialises in essays on growing and cooking zen food. He does this while living alone in a mountain cabin in Nagano. His organic-fantastic routine is sometimes complimented with the presence of his editor/lover Machiko who joins in with his daily life. Tsutomu seems happy but he has yet to bury his dead wife's ashes despite the fact that she died 13 years ago…
ナナメのろうか 「Naname no Rouka」
Release Date: September 10th, 2022
Duration: 44 mins.
Director: Takayuki Fukata
Writer: Takayuki Fukata (Script), 
Starring: Marina Yoshimi, Tomo Kasajima,
This medium-length film comes from Takayuki Fukata whose feature film Forgotten Planets. was screened earlier this year.
This was released in Japan last weekend.
Synopsis: Ikumi, aka Itchan, and her older sister Satomi, aka Satchan, have travelled to their grandmother's house to clear it out since she is now in a nursing home. However, unity is far from guaranteed for these siblings as Itchan is heading towards single-motherhood and other issues arise. Then, during a stormy night, the sisters call out to each other in the dark…
---
SHORTS
月の夜 「Tsuki no Yoru」
Release Date: N/A
Duration: 15 mins.
Director: Manaka Nagai
Writer: Manaka Nagai (Script), 
Starring: Manaka Nagai, Katsuya Abe,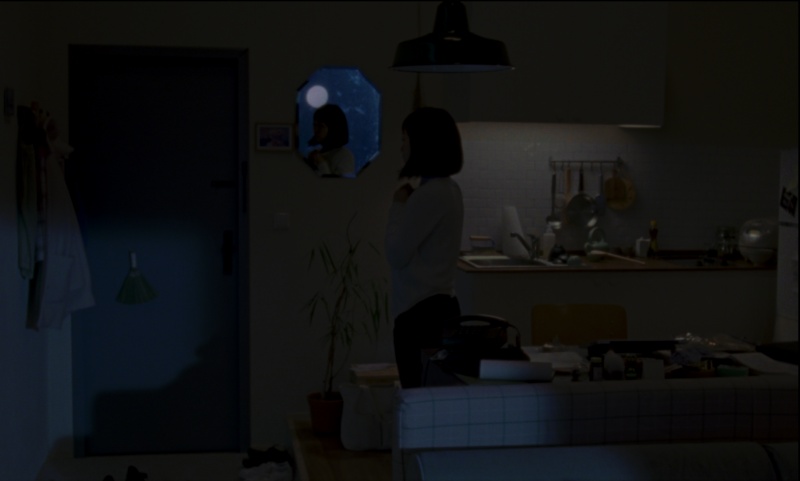 Synopsis: The story begins with the main character doing office work alone in her apartment before she unexpectedly flies to the moon. All of this at a time when she is grieving the loss of her mother. Perhaps this slice of fantasy is a way of processing her loss. 
Release Date: N/A
Duration: 14 mins.
Director: Erik Shirai, Masako Tsumura
Writer: Erik Shirai, Masako Tsumura (Script), 
Starring: Sho Onodera, Yutaka Sato, Kotaro Kobayashi,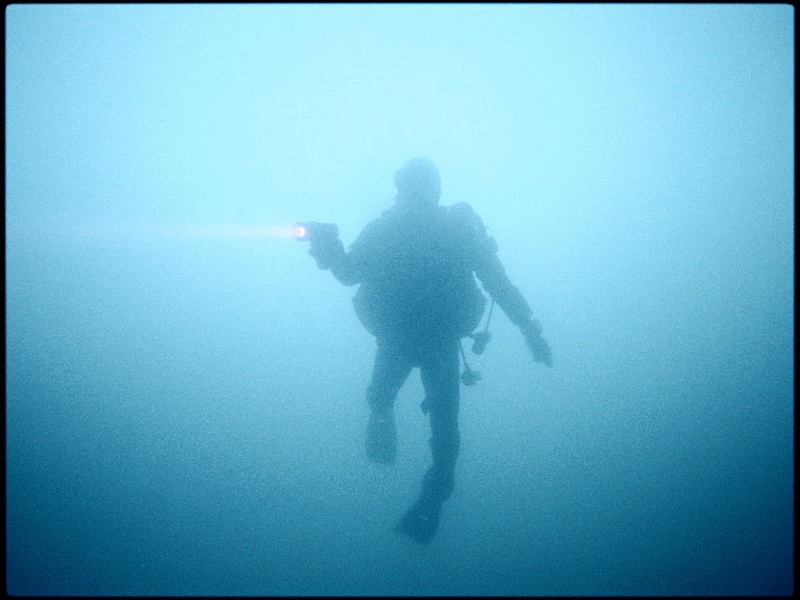 Synopsis: The story of Yasuo Takamatsu is a tragic one as he is a widower thanks to the 2011 Tohoku earthquake and tsunami. The sea swept his wife away from the building she was on top of and all he has left is his wife's pink cellphone which had a text message that never reached him: "I want to come home". This message, seemingly from the grave, propels Yasuo on his life mission to find her and bring her home, something he has done over the years after earning a diving license.