From January 22nd to February 02nd 2020, the Rotterdam International Film Festival will screen a diverse mix of films from old masters and new talents and the Japanese contingent epitomises this with familiar names like Kazuo Hara and Nobuhiko Obayashi having their latest works picked up, after they had their premieres at the Tokyo International Film Festival last year, alongside the freshest titles from newer voices like documentarian Kaori Oda and Isamu Hirabayashi who has worked a lot in anime.
Here are the Japanese movies, the newest titles first:
Three titles in the BRIGHT FUTURE category, two from females and one by a guy:
Release Date: 2020
Duration: 49 mins.
Director: Maiko Endo
Writer: Maiko Endo (Script) 
Starring: Natsuko, Luka, Tomoya Matsumura, Yuasa Ema, Kaito Niwa, Crystal Performer Masaki
This is a mid-length film that has a sci-fi edge to it as it casts its gaze to the future of Tokyo. It comes from Maiko Endo, a director, producer and composer who has worked around the world and won awards.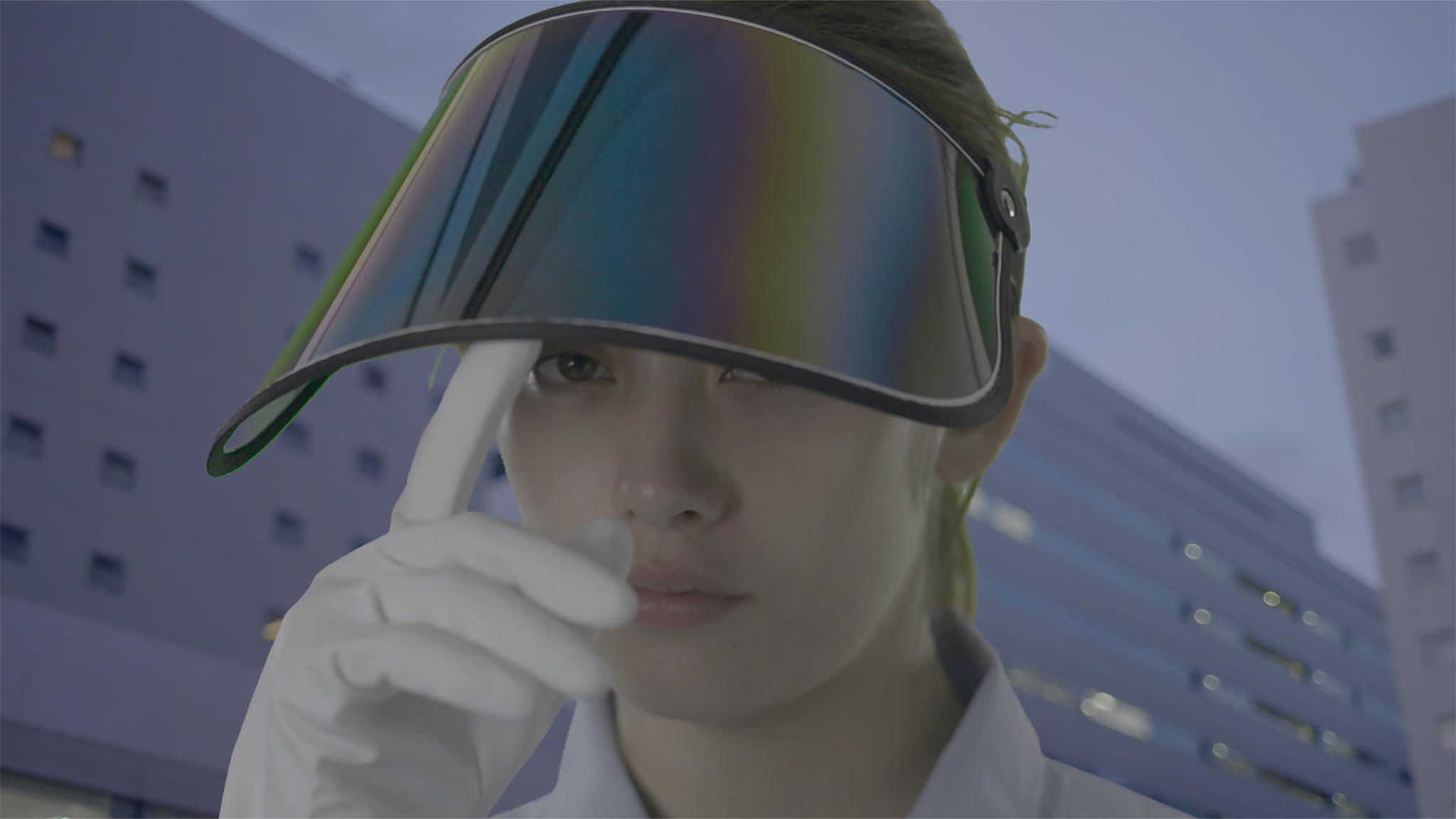 Synopsis: Changes are afoot in Tokyo in the run-up to the 2020 Olympic and Paralympic Games as new buildings spring up and the populace unite behind the idea of being digitised in the 'Fusion' programme which will allow authorities to monitor and control their minds. There are some who resist such as two teen girls with special gifts and their special mission.
セノーテ  「Seno-te」
Release Date: N/A
Duration: 75 mins.
Director: Kaori Oda
Writer: Kaori Oda (Script) 
Starring: voices of: Araceli del Rosario Chulim Tun, Juan de la Rosa Mibmay
Documentarian Kaori Oda studied under Béla Tarr in Sarajevo and while in Bosnia she filmed the lives of coal miners (Aragane) and also her own journey as a filmmaker and human in (Towards a Common Tenderness).
Synopsis: Kaori Oda travels to the Northern Yucatan in Mexico where she ventures around natural sinkholes called 'cenotes' and explores the past, where Mayans used them for water sources as well as sacrifices and saw the cenotes as a connection to the afterlife, and she sees how these memories inform the present of those living around the cenotes. She pushes her style further here in what look like beautiful sequences, the festival blurb sounding quite intriguing,
"Long-lost memories echo in hallucinatory turquoise underwater footage, an entrancing game of light and dark. Swimming in these sinkholes, director Oda Kaori encounters intriguing shapes and beams of light, the water heaves, drops fall like razor blades."
Release Date: 2019
Duration: 154 mins.
Director: Isamu Hirabayashi
Writer: Isamu Hirabayashi (Script) 
Starring: Mariko Tsutsui, Keisuke Horibe, Kanako Higashi, Aiko Sato, Hiromi Kitagawa, Kaori Takeshita,
Synopsis: Nitobe and Sakamoto are friends from childhood who now work at the front desk of a capsule hotel. Nitobe has a particular fondness for philosophy and crustaceans. Sakamoto, meanwhile, is fixated on suicide. The capsule hotel draws a variety of guests, including a Finnish mother who has lost her child, a fugitive woman, and a researcher studying Daphnia. None of their lives ever intersect. Nor do any of the lives out of it for that matter. They exist, but never cross, like cells in a capsule hotel. With crustaceans as leitmotif, the themes of life and death are explored through a fragmentary view of the characters' lives.
---
The older titles range from films that have already been on the festival circuit at places like Tokyo, Cannes, Locarno and an animation screened at Annecy to a documentary from the 1980s. It's a mixed bag so please take a look.
---
男はつらいよ お帰り 寅さん  「Otoko wa tsuraiyo Okaeri Torasan」
Release Date: December 27th, 2019
Duration: 116 mins.
Director: Yoji Yamada
Writer: Yoji Yamada, Yuzo Asahara (Screenplay), 
Starring: Kiyoshi Atsumi, Chieka Baisho, Gin Maeda, Hidetaka Yoshioka, Kumiko Goto, Mari Natsuki, Ruriko Asaoka, Chizuru Ikewaki, Jun Miho, Mari Hamada,
Last year was the 50th Anniversary of the Tora-san series and this is the 50th film. Long-time director Yoji Yamada, returns to the series to  bring back the travelling salesman and his adventure in love but as seen from his family's perspective.
Synopsis: Mitsuo, Tora-san's nephew, has arrived at Kurumaya Cafe in Shibamata, Tokyo, on the sixth anniversary of the death of his wife for a memorial service. Tora-san's family ran the place as a traditional confectionery store before it was turned into a cafe but the living quarters in the back remain unchanged. It is here that the family gather to reminiscence about the past, including Tora-san's adventures in love up and down Japan. It is now, at Tora-san's childhood home, that Mitsuo runs into Izumi, his first love.
れいわ一揆  「Reiwa Ikki」
Release Date: 2020
Duration: 255 mins.
Director: Kazuo Hara
Writer: N/A
Starring: Ayumi Yasutomi
Kazuo Hara (The Emperor's Naked Army Marches On) gave the world premiere of this at last year's Tokyo International Film Festival and, at the time in my post, I stated…  "I suspect that this one will get play at festivals around the world. Fight the power!" Fight the power, indeed!
Synopsis: Kazuo Hara follows Ayumi Yasutomi, a transgender Tokyo University professor and a candidate from the anti-establishment party Reiwa Shinsengumi as she embarks on a national campaign for a seat in Japan's Upper House.
Labyrinth of Cinema=海辺の映画館 キネマの玉手箱 「Labyrinth of Cinema = umibe no eigakan kinema no tamatebako」
Release Date: N/A
Duration: 179 mins.
Director: Nobuhiko Obayashi
Writer: Nobuhiko Obayashi (Screenplay),
Starring: Takuro Atsuki, Takahito Hosoyamada, Yoshihiko Hosoda,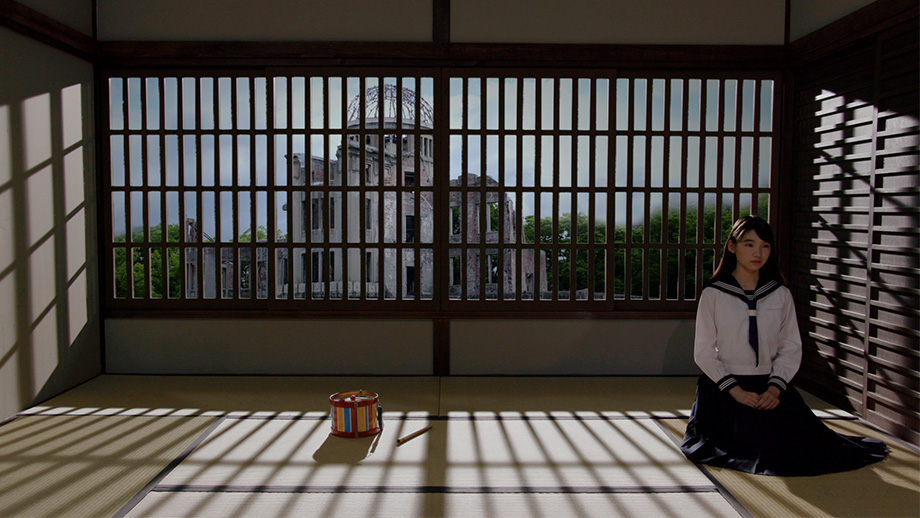 Synopsis: A group of young people at a soon-to-be-shuttered cinema find themselves time-slipping through the screen to various historical events such as witnessing death during the Sengoku period and on the battlefront in China, being in Hiroshima just before the Aug. 6, 1945, atomic bombing of the city. This was shot in Obayashi's hometown in Onomichi and seems to have an anti-war message.
典座 TENZO 「Tenzo TENZO」
Release Date: October 04th, 2019
Duration: 62 mins.
Director: Katsuya Tomita
Writer: Katsuya Tomita, Toranosuke Aizawa (Screenplay/Original Creator), Shin Kibayashi (Novel)
Starring: Chiken Kawaguchi, Shuntou Aoyama, Shinko Kondo, Ryugyo Kurashima,
Directed by Katsuya Tomita (Bangkok Nights), he makes documentary and fiction combine as we get a look at where Buddhism fits in modern Japan as two priests react to the 3/11 disaster.
Synopsis: Chiken and Ryugyo are both Buddhist monks and apply their vocation in different ways with Chiken manning a suicide helpline, teaching yoga and healthy eating in his temple in Yamanashi while in Fukushima, Ryugyo – whose temple was wrecked by the tsunami – lives in a portacabin and works on construction sites in an effort to repair communities.
初恋 「Hatsukoi」
Release Date: 2020
Duration: 108 mins.
Director:  Takashi Miike
Writer: Masaru Nakamura (Screenplay)
Starring: Becky, Masataka Kubota, Jun Murakami, Nao Omori, Sakurako Konishi,
Sansei Shiomi, Seiyo Uchino, Shota Sometani,
There cast actors are late-stage Miike film regulars including Masataka Kubota, who worked with Miike on 13 Assassins (2010), Nao Omori, the titular Ichi in Miike's classic Ichi the Killer (2001), Shota Sometani, who appeared in Miike's As the God's Will (2014) and Lesson of the Evil (2013). Forget those recent films, from the details and the trailer this one looks to harken back to his late 90s/early 2000s output of the man. Here is the trailer and some extracts:
Quinzaine des Réalisateurs (Director's Fortnight)
Synopsis: Leo (Masataka Kubota) is a boxer whose career and life have hit the rocks. Losing fights and with a developing brain tumour, he is almost out for the count but then he meets his 'first love' Monica, a call-girl and an addict who is unwittingly caught up in a drug-smuggling scheme. Fate places them at the centre of a night-long chase where the two are pursued by a corrupt cop, a yakuza, his nemesis, and a female assassin sent by the Chinese Triads.
---
Animation
片腕  「Kataude」
Release Date: N/A
Duration: 30 mins.
Director: Eiichi Yamamoto, Gisaburo Sugii
Writer: Eiichi Yamamoto, Gisaburo Sugii (Script), Yasunari Kawabata (Original Work – Kataude)
Starring: N/A
This screened at Annecy last year.
Synopsis: This short animation comes from two veteran animation directors, probably most famous for their work on Animerama and Night on the Galactic Railroad respectively, who adapt a tale by Yasunari Kawabata where a man borrows an arm from a young beautiful woman for a night.
海獣の子供  「Kaijuu no Kodomo」
Release Date: May 19th, 2019
Duration: 111 mins.
Director: Ayumu Watanabe
Writer: Daisuke Igarashi (Screenplay/Original Creator),
Starring: Mana Ashida (Ruka Azumi), Hiiro Ishibashi (Umi), Seishuu Uragami (Sora), Goro Inagaki (Masaaki Azumi), Yuu Aoi (Kanako Azumi), Win Morisaki (Anglade),
Music: Joe Hisaishi
Animation Production: Studio 4°C
Synopsis: Ruka is a young girl who lives with her father who works in an aquarium. When two boys, Umi and Sora, who were raised in the sea by dugongs, are brought to the aquarium, Ruka feels drawn to them and begins to realise that she has the same sort of supernatural connection to the ocean that they do. and the three get caught up in a series of strange events such as the appearance of sea creatures far from their home territory and the disappearance of aquarium animals around the world. However, the exact nature of the boys' power and of the abnormal events is unknown, and Ruka gets drawn into investigating the mystery that surrounds her new friends.
---
15日間  「Juugo-ka Kan」
Release Date: 1980
Duration: 90 mins.
Director: Shiroyasu Suzuki
Writer: N/A
Starring: Shiroyasu Suzuki
Synopsis: Independent filmmaker and poet Suzuki Shiroyasu used film as a diary and recorded "15 days" from November 11 to December 3 1979 in an example of "Self Documentary".
Here is more about the film from the Yamagata International Documentary Film Festival 1997:
He recorded himself for six minutes each day using a camera with audio recording capabilities. This was a daily routine which he drew-up himself. However, for the first few days, we end up viewing him from behind, making weak excuses about his day to day existence being filled with deadlines for magazines and newspapers, moaning about sleeping during the day and working at night, and voicing his regrets about deciding to make the film at all. He shrinks as if cornered by the audience, and whilst we can sense slight variations in his daily sensibility, we are not able to ascertain much more than that. A week passes, and when the first rush has receded, he begins to think about how he should act in front of the camera. At this point we see the sort of results his method can bring. Finally, on the last day, he comes up with his own sense of the direction in which the work should go. With 6 minutes a day, there are some days in which he doesn't have much to say, and others when the time is just not long enough. Occasionally, the sound of the camera running seems to be torturing him or hurrying him along, and at times it even makes us, the audience, feel anxiety: as if we were ourselves being filmed.
Release Date: N/A
Duration: 8 mins.
Director: Tatsuhito Utagawa
Writer: Tatsuhito Utagawa (Script) 
Starring: Prumsodun Ok
Synopsis: Cambodian-American dancer Prumsodun Ok is the subject of a film where the camera watches his sensual bodily movements while a prayer is recited, the act drawing inspiration from Cambodian legends, spiritual beliefs and resilience as he dances to revive Khmer classical dance.
スペシャルアクターズ  「Supesharu Akuta-zu」
Release Date: October 18th, 2019
Duration: 109 mins.
Director: Shinichiro Ueda
Writer: Shinichiro Ueda (Screenplay) 
Starring: Hiroki Kono, Takuya Fuji, Ayu Kitaura, Yosuke Ueda, Yaeko Kiyose,
Shinichiro Ueda, director of One Cut of the Dead, brings his second feature film to the screen…
Synopsis: Kazuto is a timid young guy who prefers to stay indoors to watch the adventures of the psychic hero Rescueman instead of being stressed outside. Despite this, he dreams of being an actor. When his brother, whom he hasn't seen in a while, tells him about working at an agency where people can hire him to play a family member, Kazuto ends up being involved in a real life drama when a young woman named Yumi asks for help from the Special Actors to save her family's inn from being sold to a brainwashing cult. The Special Actors devise a complex plan that depends upon Kazuto…
Release Date: May 18th, 2019 (Cannes)
Duration: 100 mins.
Director: Werner Herzog
Writer: Werner Herzog (Screenplay)
Starring: Yuichi Ishii, Mahiro Tanimoto,
Werner Herzog (Cave of Forgotten Dreams, Nosferatu, Bad Lieutenant Port of Call: New Orleans) filmed this during a brief stop in Japan. His film is about people who rent themselves out to play roles in life: work colleagues, friends etc. It's something seen in Sion Sono's film Noriko's Dinner Table (2006). A lot of reviews for this hype up the "weird Japan" angle but it seems like a perfectly normal service for a society that is becoming atomised. Anyway, this service and the man in the film was featured on a funny bit for Conan O'Brien.
Synopsis: Yuichi Ishii is the focus of the film. He is one of the actors employed by an agency called Family Romance. We see him on various jobs but the one role that is shown throughout the film is pretending to be the missing father for a teenage girl named Mahiro Tanimoto. Their interactions in this fantasy provide ground for the moral quandries he feels which he voices between jobs.
よこがお  「Yokogao」
Release Date: July 26th, 2019
Duration: 111 mins.
Director: Koji Fukada
Writer: Koji Fukada, Kazumasa Yonemitsu (Screenplay),
Starring: Mariko Tsutsui, Mikako Ichikawa, Sosuke Ikematsu, Mitsuru Fukikoshi, Hisako Okata, Ren Sudo, Miyu Ogawa,
Back in March when I was in Japan I posted a clutch of reviews for Koji Fukada's films:
Human Comedy Tokyo (2008)
Hospitalite (2010)
Au revoir l'ete (2013)
Sayonara (2015)
Harmonium (2016)
The latter won the Prix du Jury in the Un Certain Regard section at the Cannes Film Festival of that year. It stars Mariko Tsutsui who has been doing stellar work as seen in Jam (2018) and Antiporno (2016) and she returns here with a bonkers cast including Mikako Ichikawa (Rent-a-cat (2012)), Mitsuru Fukikoshi (Cold Fish (2011)) and two newbies both in NDJC 2019 films, Ren Sudo (Last Judgement) and Miyu Ogawa (Quiet Hide-and-Seek). This has awards potential as it lets Tsutsui off the leash and looks like it has decent direction but Fukada will have to present a reigned-in story! This plays at Locarno next month.
Synopsis: Ichiko (Mariko Tsutsui) is a visiting nurse who has earned the trust of her patients. She has been helping Motoko (Mikako Ichikawa) study for the purpose of becoming a care worker. Ichiko is the only person with whom Motoko is open with. One day, Motoko's younger sister Saki (Miyu Ogawa) disappears. A week later Saki returns home unharmed, but the person arrested for her kidnapping is an unexpected person and Ichiko is suspected of being involved in the abduction. This causes Ichiko to collapse…
多十郎殉愛記  「Tajuro Junaiki」
Release Date: April 12th, 2019
Duration: 93 mins.
Director: Sadao Nakajima
Writer: Sadao Nakajima, Keiko Tani (Script) 
Starring: Kengo Kora, Mikako Tabe, Ryo Kimura, Asahi Kurizuka, Chihiro Yamamoto, Masatoshi Nagase, Susumu Terajima,
Veteran yakuza and chanbara movie director Sadao Nakajima came out of academia for one last hurrah behind the camera with this period drama.
Synopsis: Tajuro Kiyokawa (Kengo Kora) is a wandering ronin who has found himself washed up in Kyoto at the end of the Edo period. His neighbour is Otoyo (Mikako Tabe), an izakaya owner who has feelings for him. Tajuro Kiyokawa doesn't care about her or much else. Not even his younger step brother Kazuma Kiyokawa (Ryo Kimura) who has followed him to Kyoto in the mistaken belief that Tajuro wants to overthrow the Tokugawa shogunate. This rumour causes problems…