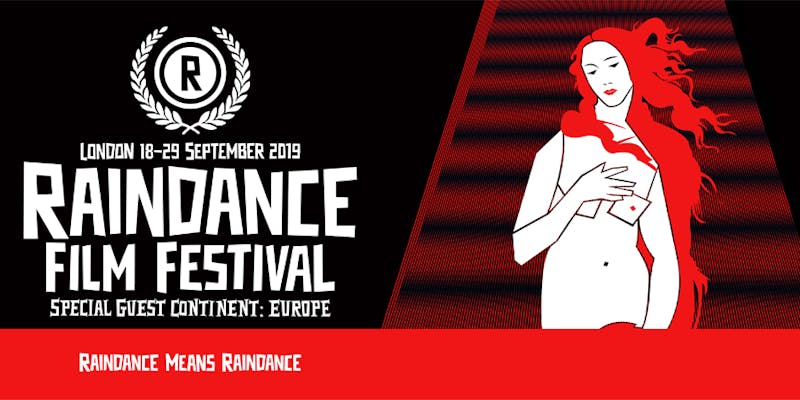 The 2019 edition of the Raindance Film Festival takes place from September 18th to the 29th and features a small but interesting selection of Japanese films. Without further ado, here they are. Click on the title links to be taken to more information:
JK エレジー 「JK Ereji-」
Release Date: August 09th, 2019
Duration: 88 mins.
Director: Genta Matsugami
Writer: Yoshitaka Kasui, Genta Matsugami (Screenplay),
Starring: Aya Kitai, Hiroki Ino, Yota Kawase, Haruka Imo, Yura Komuro,
Winner of the JAPAN CUTS Award at this year's Osaka Asian Film Festival, Demolition Girl is a great slice of socially-conscious film-making as it shows the lives of working-class people in Japan and the options open to them in terms of social mobility. It has a great lead performance from Aya Kitai who is a natural screen presence. Here's my review and an interview I did with the director Genta Matsugami.
Synopsis: Cocoa Umeda lives in a small rural city of Kiryu, Gunma Prefecture. It feels like a slow and tranquil place where the biggest events are the seasonal festivals but for Cocoa and her friends things are getting intense as they approach their final exams and high school graduation. Cocoa could go on to higher education because she has potential but her options are limited by her financial situation. With a gambler for a father and a lazy brother sponging off her, Cocoa is resigned to spending the rest of her existence in her hometown but when she discovers her mother left her money to go to university, she begins to dream of an escape.
ナイトクルージング  「Naito Kuru-jingu」
Release Date: March 30th, 2019
Duration: 144 mins.
Director: Yuichi Hibi
Writer: Yuichi Hibi (Screenplay),
Starring: Hideyuki Kato, Koichi Yamadera, Nobutoshi Canna, Mamiko Noto, Hiroya Ishimaru, Arno LeGall, Toshimitsu Kokido,
Night Cruising was also featured at this year's Japan Cuts.
Synopsis: NIGHT CRUISING follows congenitally blind musician Hideyuki Kato as he pursues the realisation of an expansive sci-fi short called Ghost Vision, a film within its own making-of documentary. Working with a media production team and wide range of collaborators—including colour experts, facial roboticists, hair stylists, voice actors, fight choreographers and VFX engineers—Kato directs the execution of his story about a non-sighted fighter and a telepath searching for a mysterious ghost in a future world. His pursuit becomes a deep interrogation of how sensory environments are perceived and rendered, offering new ways for viewers to think through their own assumptions about cinema and imagination. Check out the website which has a neat effect: initially black, your cursor will sweep away the darkness and reveal the options beneath.
Release Date: N/A
Duration: 74 mins.
Director: Kyoka Tsukamoto
Writer: Kyoka Tsukamoto, Ingrid Berzins Leuzy (Screenplay)
Starring: Kyoka Tsukamoto,
Synopsis: This self-documentary tracks the director, Kyoka Tsukamoto, as she returns to Japan. She had left the country and emigrated to Canada in the 90s while her sister, Akane, an acclaimed potter, stayed behind and set up shop in Fukushima. The two women have been separated geographically, culturally and emotionally for many years and once reunited their differences come out and form the terrain that Kyoka navigates as she explores a family history of abuse and oppression and helps Akane come to terms with the negative impact of the father and wider societal issues in Japan.
ドブ川番外地  「Dobugawa Bangaichi」
Release Date: November 23rd, 2018
Duration: 82 mins.
Director: Asato Watanabe
Writer: Asato Watanabe, Junpei Miyazaki (Screenplay)
Starring: Yuwa Kitagaki, Takahiro Fujita, Tatsuro Kawano, Haruka Kinami, Izumi Uemura,
"A Dobugawa Dream" has been nominated for BEST DISCOVERY . The September 23rd screening is with the director Asato Watanabe lead actor Yuwa Kitagaki who will be there for a Q&A. Third Window Films highly rates this film so check it out.
Synopsis: A young man named Tatsumi was so traumatised by a friend's suicide he shut himself in at his parent's home but, one day, he snaps and flees with nowhere in particular on his mind. Wandering around the streets, he meets an eccentric vagrant named Tsuchiro who takes Tatsumi under his wing and introduces him to a strange adoptive family where his fracture psyche is influenced.
Here's past coverage of the festival: