Destiny: The Tale of Kamakura   
DESTINY 鎌倉ものがたり 「DESTINY Kamakura Monogatari」
Running Time: 129 mins.
Release Date: December 09th, 2017
Director:  Takashi Yamazaki
Writer:  Takashi Yamazaki (Screenplay), Ryohei Saigan (Original Manga)
Starring: Masato Sakai, Mitsuki Takahata, Shinichi Tsutsumi, Sakura Ando, Min Tanaka, Tamao Nakamura, Mikako Ichikawa, Jun Kunimura, Tomokazu Miura,
Kamakura is one of the old capitals of Japan and the most magical place in the country according to Destiny: The Tale of Kamakura. In this CG-heavy adventure, a young woman discovers her new husband's titular home town is where the borders between life, death, fairytale and reality are blurred as she and her beloved embark on a magical fantasy adventure.
The film takes place in an alternate reality where the historic coastal city of Kamakura is where ghosts, demons, yokai and humans live side-by-side. Tokyo girl Akiko (Takahata) is the freshly-minted wife of the mystery novelist Masakazu Isshiki (Sakai) and she gets a surprise every day when she meets her supernatural neighbours who are more familiar to her from books on folklore. Thanks to her positive attitude, Akiko soon takes everything in her stride including seeing her husband help the local police investigate difficult cases involving spectres but she soon gets caught up in a case of her own when her spirit is separated from her body. It is down to her loyal husband Masakazu to figure out what happened by venturing into the afterworld if he wants to unite Akiko's corporeal and ethereal self.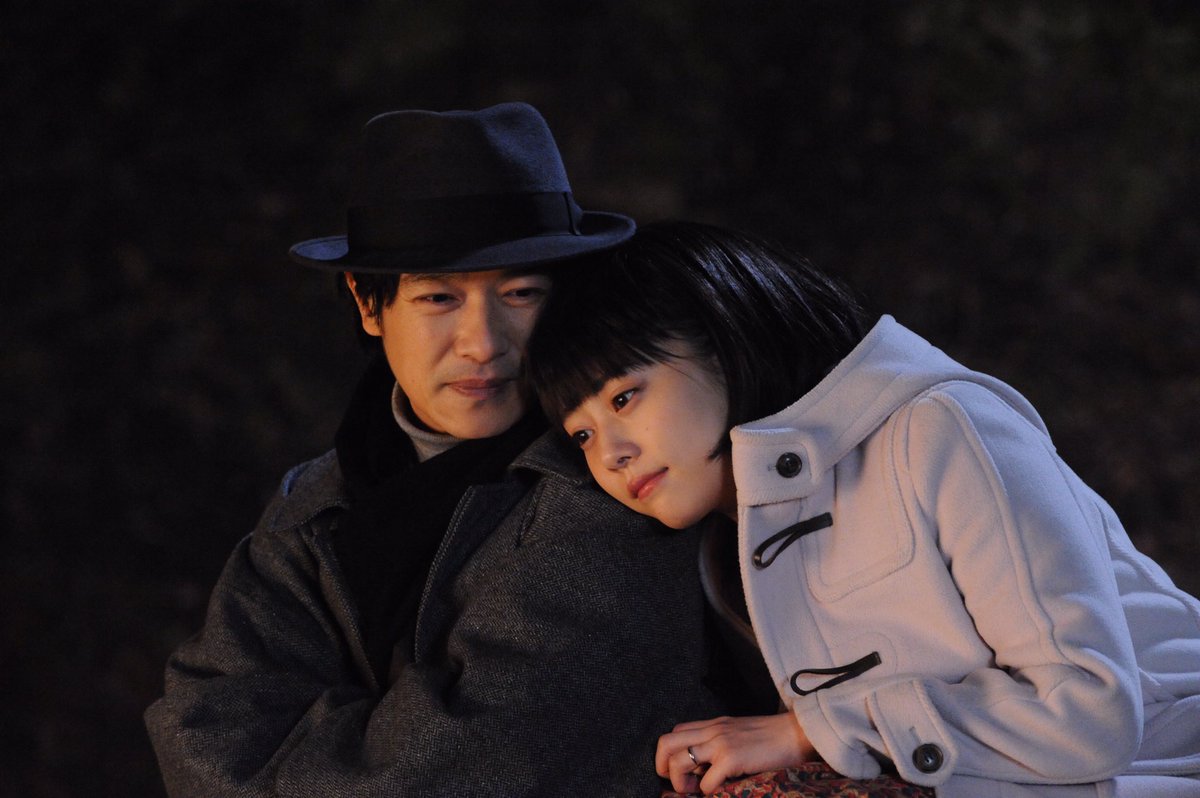 The story comes from a manga by Ryohei Saigan and has been adapted for the screen by Takashi Yamazaki, probably the best choice for director considering he has helmed three of Saigan's nostalgia-packed Always: Sunset on Third Street stories as well as making CG heavy films stretching back to the early 2000s such as the Takashi Kaneshiro action flick Returner (2002), an entry in the Doreamon anime franchise and, more recently, the live-action adaptations of the manga Parasyte. Nostalgia and CG feature prominently in Destiny as Yamazaki blends the real and fantastical into a heady confection.
The first half of the film settles for gentle scene-setting of a world which is similar to ours but due to props and set-design it feels a decade or two off. It is as if the setting is moored closer to the 50s. While some people dress in contemporary fashion, modern technology is mostly absent and Akiko and Masakazu's sartorial style, car and home decorations look old-fashioned. These anachronisms allow the fantastical and mythical creatures of the story to gracefully materialise in this world through CG and people in prosthetics as supernatural beings like kappa and mischievous jinx deities drink in bars and lodge in houses and some even work local government.
This melange of Japanese folk tales, iconography, culture and infrastructure is all playfully deployed and goes from little details like the names of characters to something big like seeing our more familiar reality and the fantastical afterworld linked via Kamakura's famous nostalgia-inducing Enoden train. Everything works in harmony as the fantastical blends in with the background before popping to the front when needed for plot purposes.
The plot is made up of little vignettes full of details that gradually stack up to create a fuller world and a deeper insight into the characters just in time for a satisfying second half of the film which is a CG extravaganza as the afterworld is explored and mysteries are cleared up. This section is where the creatures and environments become more fantastical with animation allowing action to take place in a beautiful vertiginous village in an exaggerated version of Japan. What keeps the film grounded is we get a true insight into the romance of the central couple which forms the beating heart of the film.
A collection of experienced thespians, singers and dancers like Min Tanaka (Haruneko, Maison de Himiko), Mikako Ichikawa (Rent-a-Cat), Sakura Ando (100 Yen Love) and Jun Kunimura and Shinichi Tsutsumi (both in Why Don't You Play in Hell?) and former idol Hiroko Yakushimaru have been assembled and each imbues their character with life with and without special effects.
For all of the dazzling CG, audiences will be left more in awe of the double-act at the centre of the film as Mitsuki Takahata's soft-hearted angelic Akiko and her slightly geeky but equally kind husband Masakazu display and delve into their relationship and discover it is something timeless. The lead actors have an easy chemistry together and an uncomplicated relationship based on somewhat traditional roles but they perform them with utter sincerity and dedication. Masato Sakai's (Key of Life) performance is all innocent looks, furious head scratching and sudden bursts of energy and this, coupled with his costumes put me in mind of the famous detective Kosuke Kindaichi when he was played by Koji Ishizaka in Kon Ichikawa's 1976 film The Inugami Clan. The real charmer is Mitsuki Takahata (Japanese Girls Never Die) as an angelic wife who fizzes with energy and compassion which is essential for her and the audience to be able to accept the events that happen in the film. Their individual characters soften each other and display a loyalty, love and energy that will make viewers long to be in a relationship like theirs especially if it comes with some safe supernatural shenanigans in a place as beautiful as Kamakura.
The film may be packed with mystical creatures but when the credits roll, audiences will have been charmed more by the performances of the actors who sell the idea that love is the most magical thing. Love conquers all. This charming film is the perfect sweet shot of sugar called for by dreamers and it is delivered by fun acting and CG that will make it easy for audiences to devour.