The International Film Festival Rotterdam 2018 starts on January 23rd and ends on February 03rd. There are many Japanese titles, nearly all of them being indies and all but two in the Bright Future strand which is dedicated to supporting new artists such as Natsuka Kusano and Koki Tanaka. There is also the Voices strand which is a place for more established directors like Shinya Tsukamoto. The indies towards the end of this post look fascinating.
Here are the films!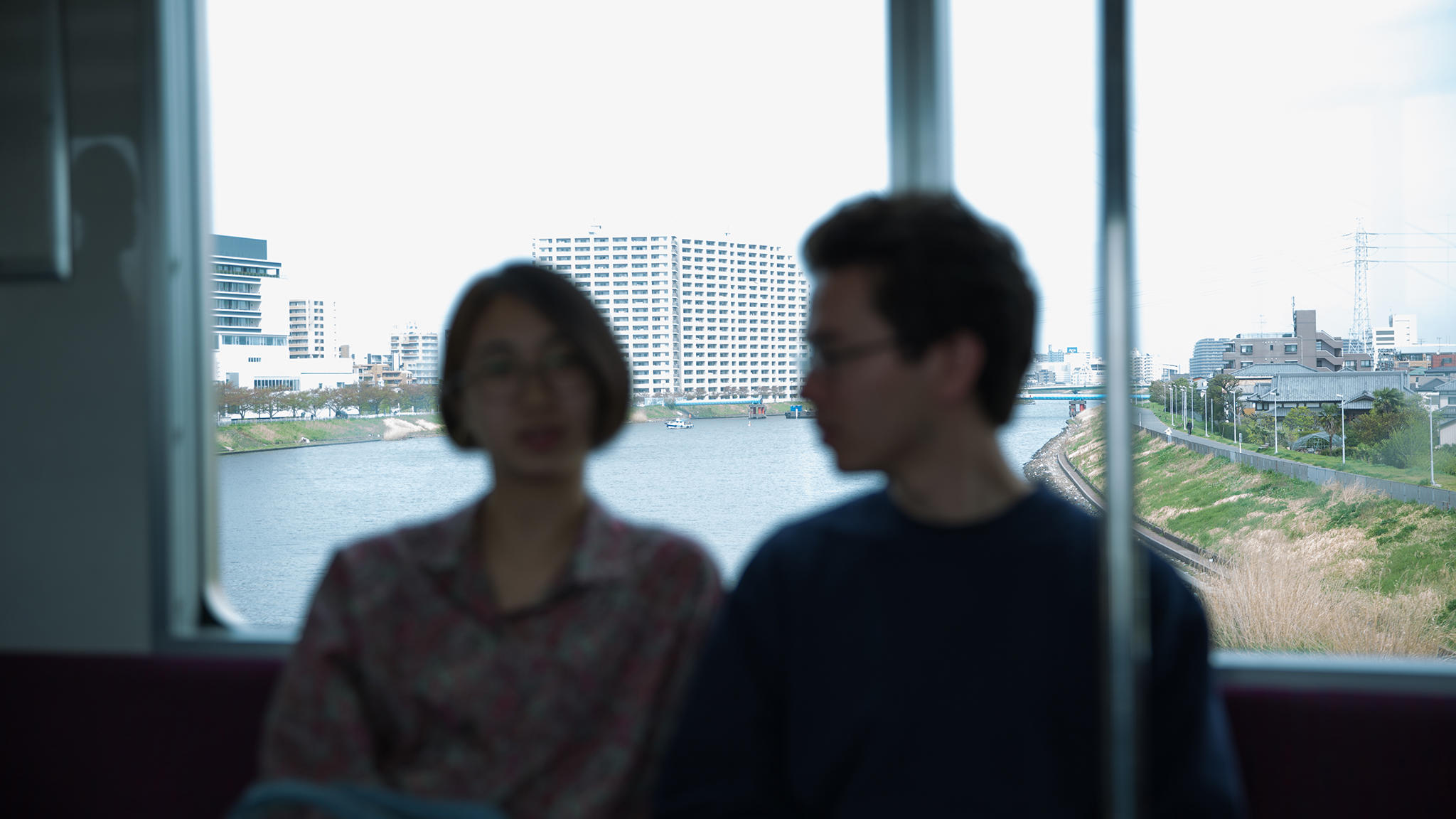 斬、 「Zan」
Running Time: 80 mins.
Release Date: November 24th, 2018
Director: Shinya Tsukamoto
Writer: Shinya Tsukamoto (Screenplay),
Starring: Sosuke Ikematsu, Yu Aoi, Shinya Tsukamoto, Tatsuya Nakamura, Ryusei Maeda    
Shinya Tsukamoto is back writing, directing, editing and producing his own films after a short spell acting in features like Shin Godzilla and Over the Fence. I'm a big fan of his works thanks to Nightmare Detective(2007), Tetsuo: The Iron Man (1989), Tokyo Fist (1995), and Vital (2003) and his film A Snake of June, which was given the Special Jury Prize at the 2002 Venice Film Festival. 
Synopsis: The ronin Mokunoshin Tsuzuki (Sosuke Ikematsu) is alive during the end of the Edo period where many samurai like him are finding their way of life losing its edge as the country exists in a state of peace. He lives in the suburbs of Tokyo where he helps out farmers and is acquainted with one farmer's son named Ichisuke (Ryusei Maeda) who dreams of being a samurai. Tsuzuki spends his days farming and sparring with Ichisuke but, despite the tranquillity, Tsuzuki's heart is in tumult because he is concerned about the questions of whether he could follow a lord's orders and kill a man and, more importantly, passions are brewing as he is falling in love with Ichisuke's sister Yu (Yu Aoi). Passions from further afield are also growing as the country is on the verge of a civil war when a mild-mannered and skilful ronin Jirozaemon Sawamura (Shinya Tsukamoto) arrives in town looking for warriors to take to Edo.
寝ても覚めても 「Netemo sametemo」
Running Time: 119 mins.
Release Date: September 01st, 2018
Director: Ryusuke Hamaguchi
Writer: Sachiko Tanaka, Ryusuke Hamaguchi(Screenplay), Tomoka Shibasaki (Original Novel)
Starring: Masahiro Higashide, Erika Karata, Koji Seto, Rio Yamashita, Sairi Itoh, Daichi Watanabe, Koji Nakamoto, Misako Tanaka,
Ryusuke Hamaguchi is responsible for Happy Hour which is a favourite amongst fans of indie films. This particular title was at the Cannes Film Festival last year.
Synopsis: Asako (Erika Karata) is a 21-year-old woman who lives in Osaka with her boyfriend Baku (Masahiro Higashide), a free-spirited man, but when he disappears he leaves a permanent shadow in her memories.
Two years later and Asako now lives in Tokyo where she meets a salaryman named Ryohei (Masahiro Higashide). He looks just like Baku, but he has a completely different personality with sincerity being the biggest difference. Asako falls in love with Ryohei, but tries her best to avoid him because of her memories of Baku.
ガーデンアパート 「Ga-den Apa-to」
Running Time: 77 mins.
Release Date: 2018
Director: Umi Ishihara
Writer: Umi Ishihara (Screenplay),
Starring: Yukari Shinomiya, Kaori Takeshita, Kiyoshiro Ishida, Yu Suzumura,
Umi Ishihara is an artist whose award-winning work has been featured around the world from Brazil to Australia and Japan. Some words straight from her website:
"The major themes of her work centre around love, personal memories and society. Her work adopts a mix of documentary and fiction, muddying the waters of believability."
This one was at last year's Osaka Asian Film Festival in the Indie Forum section.
Synopsis: Hikari has just gotten pregnant with Taro who is cohabiting with her. Their relationship seems to be floundering because, since both have graduated from university, they have had trouble finding employment. As financial problems emerge, so do further relationship problems. Taro has a secret. He relies on his "aunt" Kyoko who has been acting strangely since she lost her husband at a young age. When Hikari meets her for the first time, it seems they may not get along but Hikari starts to visit Kyoko in secret and is introduced to a world where lost young people are free to act out their wild side. This could spell doom for her relationship with Taro as Hikari attracts the attention of Kyoko's young boyfriend…
Screening with this film is Ishihara's short, The Pioneer (27 mins, 2018): 
This is a dystopian tale set just before the 2020 Tokyo Olympics in a world where the government distributes pills to prevent memory loss. When one woman's pills seem to have no effect on her, she is abducted and her daughter is left behind… 
化け物と女 「Bakemono to Onna 」
Running Time: 30 mins.
Release Date: February 24th, 2018
Director: Akira Ikeda
Writer: Akira Ikeda (Screenplay)
Starring: Kazumi Kumakura, Kitaro, Yoshiki Arizono, Hirofumi Shiba, Tomoko Yokoe,
Synopsis: Yuko Higuchi is a middle-aged woman who works in a small town named Tsubaru. She lives a lonely life without a family or partner. One day, rumours spread around the town that creepy yokai have appeared and the town mayor fathers the inhabitants to settle fears. Yuko hears the sound of a shamisen coming from the dark and is attracted to it. What she finds is a big yokai…
Vulnerable Histories (A Road Movie)
Running Time: 103 mins.
Release Date: 2018
Director/Concept:  Koki Tanaka,
Starring: Woohi Chung, Christian Hofer
Synopsis: Ethnic and cultural nationalism, xenophobia, and other racist and discriminatory sentiments are on the rise around the world as we build walls and shout angrily at each other. Kyoto-based film-maker Koki Tanaka made this film to challenge the trend of increasing hatred with the idea that people need to talk to each other to overcome differences.
In this film, Koki Tanaka and a camera crew follow two people living in Japan who are different from the norm: Christian, a half-Swiss, half-Japanese-American man and Woohi, a Japan-born third-generation Korean (zainichi) woman living in Japan. We see them travel to various places and discuss the rise of prejudice and hate speech as well as the lack of protections for people who are targets for hatred. The subjects dictate the course of the conversation and through hearing their experiences and ideas on identity politics, we begin to understand that Japan isn't simply a homogeneous country and that there are many issues not discussed in public.
This has been screened in art galleries and there are workshops connected to the film so audiences are encouraged to voice their views.
王国(あるいはその家について) 「Ookoku (aruiwa sono-ka ni tsuite)」
Running Time: 150 mins.
Release Date: 2019
Director:  Natsuka Kusano
Writer: N/A
Starring: Asami Shibuya, Tomo Kasajima, Tomomitsu Adachi, Ryu Kenta
Synopsis: Natsuka Kusano of Antonym fame (which was at the Osaka Asian Film Festival 2014) turns up at Rotterdam with her latest film which involves the dissection of a friendship between two people in an inventive way by having actors recite lines that change over the course of a long table-read. The actors play Aki and Naoko, two people who have been friends since childhood but over the years they have drifted apart and, as the lines are read out and change, we discover a tragedy has marked their relationship… This is given at the start of the film but I won't spoil it.
The festival site describes the film like this:
"Structurally inventive, Kusano's daring cinema implements 'distantiation' effects to get to the heart of friendship issues at times when life has settled. While the repetitions convey the suffocation of role patterns in both friendship and family, a line left out or added in unsettles and reminds us life can take unexpected turns."
Running Time: 60 mins.
Release Date: 2018
Director:  Takashi Makino
Writer: N/A
Starring: N/A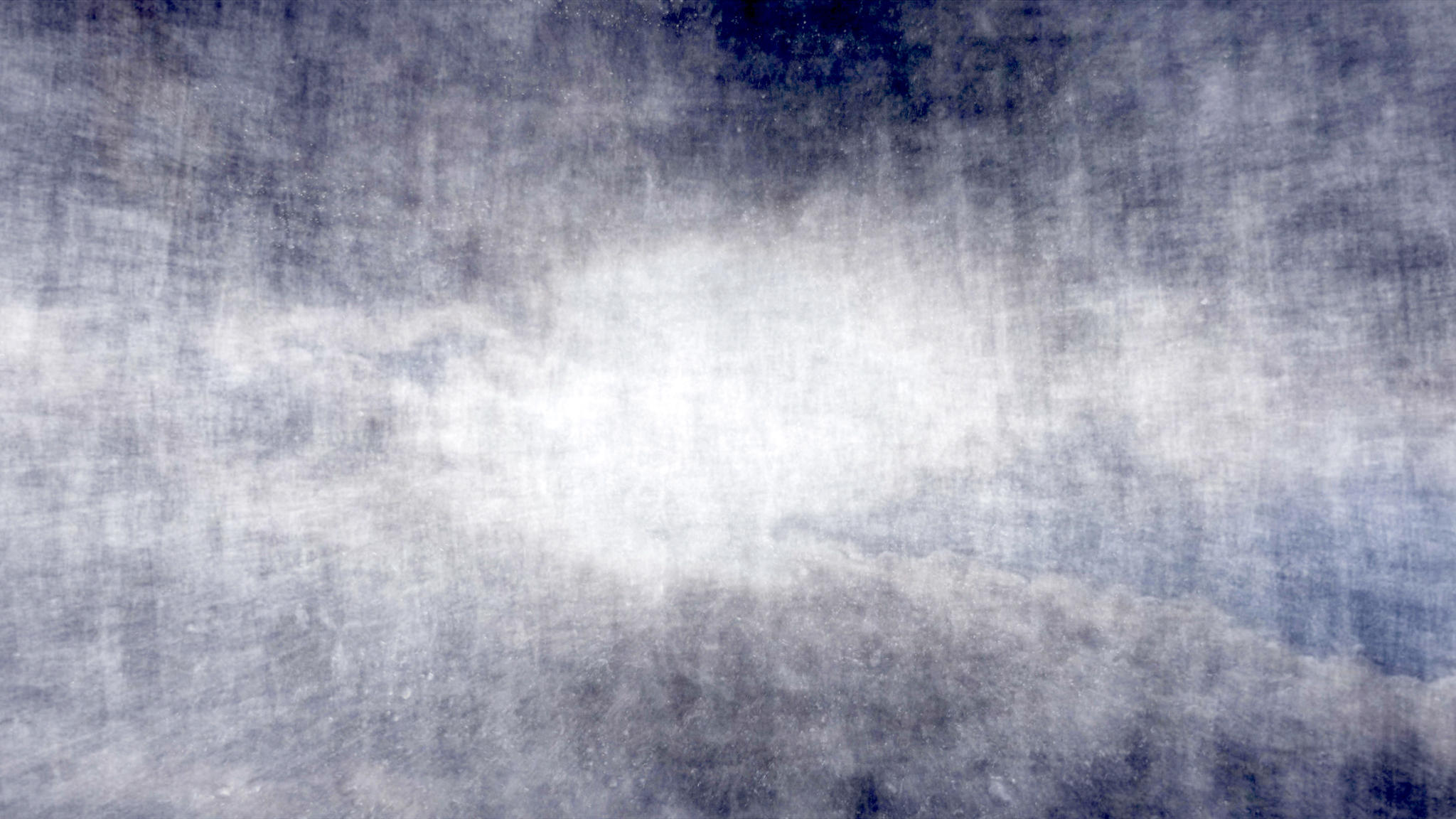 Synopsis: Makino Takashi, who won a Tiger Award for Short Films with Generator in 2012, has recorded things from everyday life and manipulated them through digitisation, colour correction, and other means to make a collection of images which are abstract and hard to recognise. On top of all that, the soundtrack is also put through this process.
There are a lot of shorts scattered amongst various programmes scattered amongst the Bright Future strand and they skew towards experimentalism:
The Better Way Back to the Soil (Dir: Hirakawa Youki, 8 mins.) is a film composed of nothing but the titles of lost movies: The Man Who Disappeared, Somewhere in Politics, Under Two Flags. Text on a black screen creates the atmosphere.
It is one of four films in the Shadows of Forgotten Ancestors programme which is dedicated to incomplete films which serve as accidental archives.
DINAMO Footprints is a programme which collects together works with the theme of 'Footprints'. The works come from the DINAMO network, fourteen distributors of video art and experimental film.
Dutchman's Photographs (Dir: Kota Isao, 7 mins, 1974) which is a recording of someone walking barefoot through the ocean waves produced by using several hundred photographs which are shown in rapid succession.
On the Border (Dir: Yoshiki Nakamura, 7 minutes, 2018) shows humanity's negative impact on the environment by recording a walk along a beach which is full of trash.
DINAMO True/False has the film Slide (Dir: Yoshnao Satoh, 7 minutes, 1999) which… well… I'll let the festival site describe it:
"The sensation of forward movement is taken for granted. Lateral motion, however, is a more recent phenomenon. Due to the inventions of the mechanical age, our perception of speed has grown faster. Now with visual information taken over by increasingly powerful computers, a strange spectacle arises. (Image Forum)"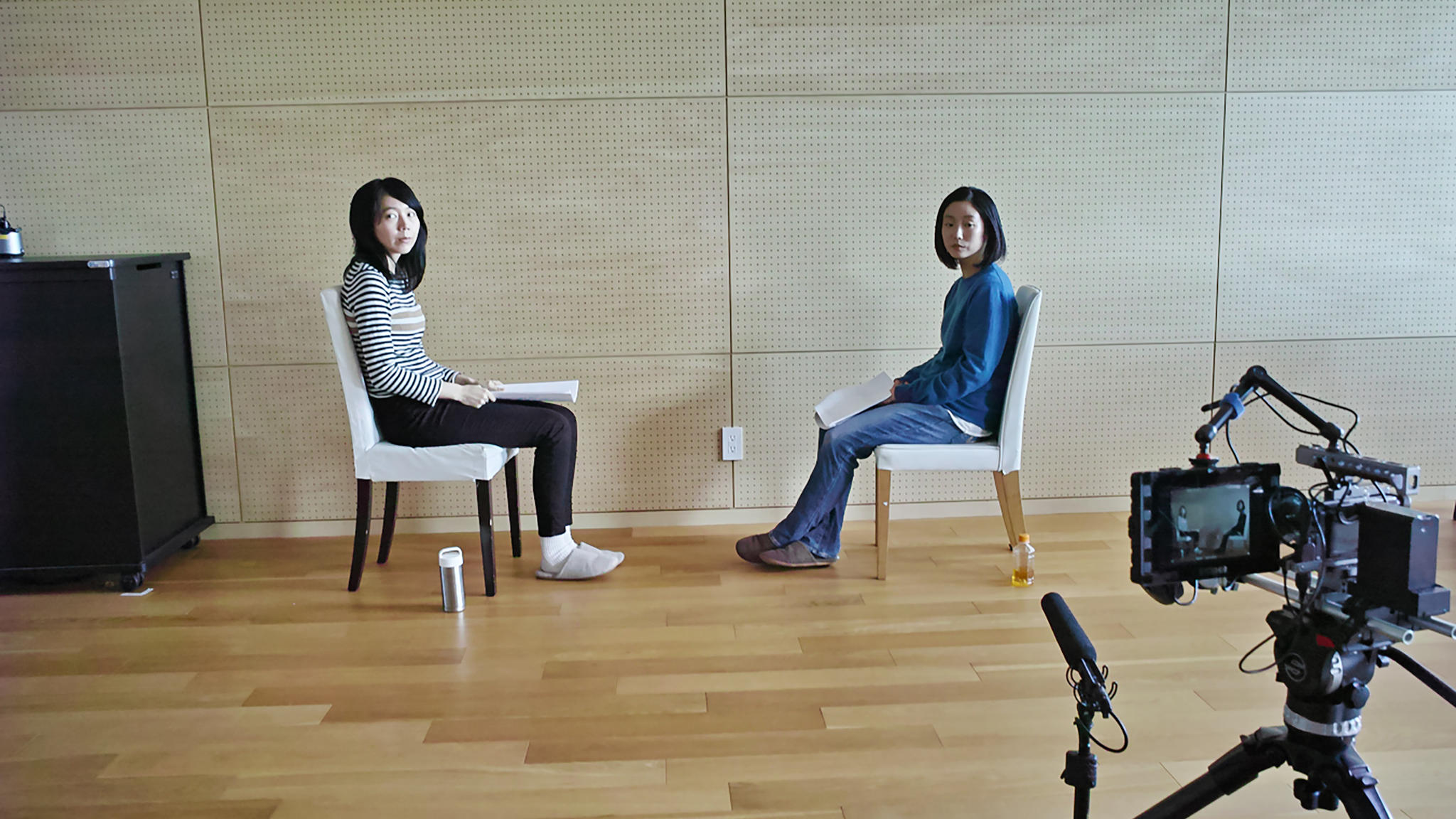 That's it for this year's festival as far as I can tell. I'll update things if new information becomes available. Here is coverage of past festivals:
Rotterdam 2013         Part One       /      Part Two
I hope this helps you discover some great films! Take care!