Japan Cuts 2018 is due to kick off in New York soon! This is the 12th edition of the festival which screens the largest collection of contemporary Japanese films in North America. It runs from JULY 19–29 and there is everything from indies to blockbusters, anime to documentaries and short films, and lots of off-screen action like parties, live music and more over a 10-day festival.
Trailer!
The full list of films can be found here and some features are preceded by short films. There is an impressive list of films covering a variety of topics from refugee-life to the fight for equality by people facing discrimination due to sexual orientation, the desire to create new worlds by travelling to places mainstream films never go, to a much-anticipated adaptation of a popular manga/anime. These films are made by people from different backgrounds and the guests at the festival include a lot of female filmmakers, proving that Japan is a hotbed of talent from all sorts of places.
There will be many guests including legendary screen veteran Kirin Kiki who will receive the 2018 CUT ABOVE Award for Outstanding Performance in Film.
Here is what has been programmed!
Japan Cuts 2018 opens on Thursday, July 19th, with have a Japanese-Singaporean food fusion film served up by Erik Khoo who is probably best known for his animated film, Tatsumi: A Drifting Life:
Running Time: 89 mins.
Release Date: March 29th, 2018
Director:  Erik Khoo
Writer: Erik Khoo (Screenplay),
Starring: Takumi Saitoh, Seiko Matsuda, Mark Lee, Tsuyuoshi Iharam Jeanette Aw, Tetsuya Bessho, Beatrice Chien,
Intro and Q&A with director Eric Khoo and star Takumi Saitoh, followed by the OPENING NIGHT PARTY
Synopsis: Masato is a young ramen chef in the city of Takasaki in Japan who has just lost his emotionally distant father. His Singaporean mother died when he was ten and he has no idea about his family history so he is completely adrift. After he discovers a red notebook – filled with musings and old photos – left behind by his mother, he decides to head to Singapore and uses it to track down his missing background. With the help of Miki, a Japanese food blogger and single mother, he discovers a whole side of his family including his grandmother Madam Lee who is still alive know more about the story of his parents. Through the power of cooking, Masato gets in touch with his Singaporean family and his own history.
Takumi Saitoh will then be present to introduce his film, Blank 13 and will then conduct a Q&A on Friday
ブランク13 「Buranku 13」
Running Time: 70 mins.
Release Date: February 03rd, 2018
Director:  Takumi Saitoh
Writer: Mitsutoshi Saijo (Screenplay), Koji Hashimoto (Original Story)
Starring: Issei Takahashi, Mayu Matsuoka, Takumi Saitoh, Misuzu Kanno, Lily Franky, Jun Murakami, Riku Ohnishi, Sairi Itoh,
We all know Takumi Saito as an actor from roles such as Ai to Makoto / For Love's Sake but how about as a director? He has worked on two short films and this is his feature-film debut. It is based on the true story of a journalist named Koji Hashimoto who found out about the life of his estranged father 13 years after the man went missing.
Synopsis: A father (Lily Franky) disappears from his wife and two sons. 13 years later, he shows up. However, his life expectancy is short since he has cancer. With only 3 months left to live, the father and his family must come to terms with their short reconciliation. It's not enough time but at the funeral '13-year blanks are filled up by a number of fathers' friends and acquaintances who all have tales to tell…
Also screening on Friday are a documentary and a super-unique animation:
愛と法 「Ai to hou」    
Running Time: 94 mins.
Release Date: 2018
Director:  Hikaru Toda
Writer: N/A
Starring: Kazuyuki Minami, Masafumi Yoshida, Yae Minami, Kazumi Tsujitani, Rokudenashiko, Hiroko Tsujitani, Masae Ido, Natsuo Yamamoto,
Hikaru Toda is a documentary director/editor based in London and Osaka who has had her worked screened on BBC Storyville, France Televisions, NHK, The Guardian and at major international film festivals, including Hot Docs, CPH DOX and Melbourne International Film Festival. Hikaru moved back to Japan for the first time in 22 years to make Of Love & Law. Here's the Kickstarter trailer:
Synopsis: Fumi and Kazu are partners in love and law; they run the first law firm in Japan set up by an openly gay couple. Together for 15 years, the lawyers want to raise a family of their own in a country where their partnership has no legal recognition or protection. Driven by their own experience of being 'outsiders', they attract a range of clients who reveal the hidden diversity of a country that prides itself on its obedience, politeness and conformity. Tired of being silenced and made to feel invisible, the lawyers and their misfit clients expose and challenge the archaic status quo.
バイオレンス・ボイジャー 「Baiorensu Boijya-」               
Release Date: 2019 (Japan)
Running Time: 84 mins.
Director: Ujicha
Writer: Ujicha (Screenplay)
Starring: Aoi Yuki, Naoki Tanaka, Shigeo Takahashi, Tomorowo Taguchi, Daisuke Ono, Saki Fujita,
Kyoto Saga Art University graduate Uji Cha is a talented animator. His last work was The Burning Buddha Man (2012) which I wrote about back in 2013. It went on a festival tour because of its impressive creation. Ujicha used hand-made and painted paper cutouts, animated by hand, to tell a horror story. He has dubbed it "Geki-mation" and directs, writes, draws, edits, his own work and it is clear to see his skill is undeniable. It's good to have him back with Violence Voyager.
Synopsis: An American boy named Bobby and his friend Akkun head to the mountains to build a secret base but when they encounter a group of scared kids stuck in a mysterious amusement park called Violence Voyager, they soon find themselves under attack by robot-like humanoids!
We're counting on you, Bobby…
From one animation to another, the highlight of Saturday surely has to be the fantastic and wonderful…
The Night is Short, Walk on Girl
夜は短し歩けよ乙女 「Yoru wa Mijikashi Aruke yo Otome」
Release date: April 07th, 2017    
Running Time: 93 mins.
Director: Masaaki Yuasa
Writer: Masaaki Yuasa, Reiko Yoshida (Screenplay) Tomihiko Morimi (Original Novel),
Animation Production: Science SARU
Starring: Kana Hanazawa (Kurokami no Otome), Gen Hoshino (Senpai), Kazuya Nakai (Seitarou Higuchi), Yuuko Kaida (Ryouko Hanuki), Nobuyuki Hiyama (Johnny), Aoi Yuuki (Princess Daruma), Junichi Suwabe (Nise Jougasaki),
The Night is Short, Walk on Girl is probably the join-first best work from Masaaki Yuasa (the first being Mind Game). I can guarantee you will have a good time with this one having seen it with an audience of anime fans who were totally absorbed in its fantastic story. Others seemingly agree since it took top awards. The 41st Ottawa International Animation Festival was where it won Best Animated Feature and the 41st Japan Academy Prize Animation of the Year went to the film. This film is the very definition of the word exuberant in terms of story and style and should cement Yuasa as one of the best anime directors around. Here's my review!!!
Synopsis: The narrative is simple: A black haired girl (voiced by the ubiquitous and super-talented Kana Hanazawa) is attending the wedding reception of a friend. As far as she is concerned, the party doesn't have to end there and she walks around the streets of Kyoto at night from the alleyways and izakayas of Pontocho to the university campus, following the Komagawa river and making detours along the way. She is pursued by a male admirer, Sempai (Gen Hoshino), who tries to catch her attention by appearing before her as often as possible. As this rather one-sided romantic dance unfolds, they experience surreal magical-realist moments that grow increasingly absurd thanks to a cast of unique characters, all of which tests Sempai's resolve in love and the girl's capacity for drink and fun because all the while, everyone keeps drinking and having a good time.
The other films screened on Saturday are a bunch of indies and a bigger-budget crime drama.
Running Time: 100 mins.
Release Date: November 25th, 2017
Director:  Akio Fujimoto
Writer: Akio Fujimoto (Screenplay)
Starring: Kaung Myat Thu, Khin Myat Thu, Issace, Htet Myat Naing, Yuki Kitagawa, Kanji Tsuda,
Fujimoto, a first-time feature film director, worked with non-professional actor and their efforts ensured the film won the Spirit of Asia Award, given by the Japan Foundation Asia Center at last year's Tokyo International Film Festival. I reviewed it when it was part of the Osaka Asian Film Festival and appreciated its realist style and insight into migratory patterns in Asia. Here's my review.
The director, Fujimoto, will be at Japan Cuts for the intro and a Q&A.
Synopsis: Passage of Life is based on reality and shows the lives of a Burmese family that emigrated to Japan with no visa. Khin and her husband Issace have an uncertain home with their two boys, 7-year-old Kaung and his younger brother Htet. The boys were raised in Japan and are happy. Their parents are not.
Without the proper paperwork, a secure life is impossible and all hope lies with obtaining political refugee status which seems impossible to get in Japan. However, the stress is too much for Khin who is hospitalised with depression. She decides to take the kids back to Burma which is when the film switches focus to depict the inner struggles of Kaung who struggles with a great change in his environment and longs for the place he calls home: Japan.
去年の冬、きみと別れ 「Kyonen no Fuyu, Kimi to Wakare」
Running Time: 118 mins.
Release Date: March 10th, 2018
Director: Tomoyuki Takimoto
Writer: Tetsuya Oishi (Screenplay), Fuminori Nakamura
Starring: Takanori Iwata, Mizuki Yamamoto, Kazuki Kitamura, Takumi Saito, Reina Asami,
Synopsis: Do you know when you don't go investigating a murder? It's just before you're about to marry the beautiful person you love. Nobody told Kyosuke Yakumo (Takanori Iwata) who works as a writer and will soon marry his fiance is Yuriko Matsuda (Mizuki Yamamoto). He decides to research the circumstances around a beautiful blind woman who was burnt to death. The suspect is a photographer named Zakayudai Kihara (Takumi Saito). Expect a lot of drama in what the festival calls an "exceptional mystery/thriller featur[ing] a top-notch cast, skilfully employing noir genre conventions as alternating protagonists adopt the film's investigation."
洗骨 「Senkotsu」
Running Time: 111 mins.
Release Date: 2018
Director:  Toshiyuki Teruya
Writer: Toshiyuki Teruya (Screenplay),
Starring: Ayame Misaki, Eiji Okuda, Michitaka Tsutsui, Yoko Oshima, Akira Sakamoto, Kyutaro Suzuki, Mariko Tsutsui,
This film was originally a short before being expanded into a feature film. It explores the "senkotsu ceremony", an Okinawan custom involving the cleansing of the bones of the dead by relatives and loved-ones in seawater or sake after burial in the ground or open air, and then re-burying the bones. This ceremony passes on life from the dead to the living and the film uses it to show how a matriarch unites a family even in her death.
No trailer for the feature but here's one for the short:
Synopsis: Yuko Shinjo (Ayame Misaki) has taken a vacation from her job as a hairdresser in Nagoya to head home. She is pregnant and alone but that's not going to stop her journey to Aguni Shima, a small island which lies to the west of the Okinawa. It is here that Senkotsu is still performed even though it is a tradition that has largely died out. Her mother Emiko recently passed away and so she will perform the ceremony with her family, her father Nobutsuna (Eiji Okuda), who is quietly devastated and nursing his grief with alcohol while living alone, and her argumentative older brother Tsuyoshi (Michitaka Tsutsui). Rumours swirl around the family but friends come to their defence as the trio find the time to face each other and themselves and overcome their individual hardships.
ひかりのたび 「Hikari no tabi」
Running Time: 91 mins.
Release Date: September 16th, 2017
Director:  Thunder Sawada
Writer: Toshiyuki Teruya (Screenplay),
Starring: Sara Shida, Yuya Takagawa, Maho Yamada, Natsu Miyamoto, Riku Hagiwara, Saki Goto, Ellen, Akira Hamada,
Intro and Q&A with director Thunder Sawada, star Yuya Takagawa and producer Kazuyuki Kitaki
Synopsis:  Nana (Sara Shida) is a high school girl who has always been on the move due to her father Ueda's (Yuya Takagawa) work as a real estate agent. The longest she has spent anywhere is the small town of Rokujo where Ueda helps foreigners purchase low-value land by foreign buyers for development. This has earned him the scorn of those dwindling population of farmers stuck in debt and wary of outsiders. There's something keeping him rooted to this land and its people, a hidden trauma that Ueda will reveal to Nana.
Sunday has a varied mix of topics and it all starts with a comedy:
嘘八百 「Uso happyaku」
Running Time: 105 mins.
Release Date: January 05th, 2018
Director: Masaharu Take
Writer: Shin Adachi, Masako Imai (Screenplay),
Starring: Kiichi Nakai, Kuranosuke Sasaki, Tomochika, Aoi Morikawa, Tomoya Maeno, Keiko Horiuchi, Shohei Uno, Jakujaku Katsura,
The writer and director of 100 Yen Love team up again to make this comedy about counterfeit art. One of the actors involved is Tomoya Maeno who was fantastic in Emi-Abi.
Synopsis: Norio Koike (Kiichi Nakai) works as an antique dealer in Sakai, Osaka Prefecture, close to a sacred place linked to the tea ceremony which produced Sen no Ryo. He wants to make a lot of money but business is hard so when he encounters a skilled ceramic artist named Sasuke Noda (Kuranosuke Sasaki) is a potter they decide to cheat an art appraiser by creating a new batch of Sen no Rikyu's chaki (tea utensils).
あの優しさへ 「Ano Yasashi-sa e」
Running Time: 63 mins.
Release Date: N/A
Director:  Kaori Oda
Writer: N/A
Starring: N/A
Intro and Q&A with director Kaori Oda
Synopsis: Documentarian Kaori Oda works in both Japan and Bosnia-Herzegovina where she explores the way that documentary cinema can be used to depict the inner-lives of people. She utilises personal footage from her experiences home in Japan and studies with Béla Tarr at his Film Factory in Sarajevo from 2013-2016. This film becomes an essay about the art and ethics of filmmaking and how it can be used to explore subjects such as queer identity, cross-cultural communication, representing poverty and labour, and the power of the camera. It is described as, "a poetic wonder, effortlessly lifting up epiphanies coalesced in images of the everyday."
彼女の人生は間違いじゃない 「Kanojo no Jinsei wa Machigai Janai」
Running Time: 119 mins.
Release Date: July 15th, 2017
Director: Ryuichi Hiroki
Writer: Ryuichi Hiroki (Screenplay/Original Novel)
Starring: Kumi Takiuchi, Ken Mitsuishi, Kengo Kora, Tamae Ando, Shuri, Tokio Emoto, Atsushi Shinohara, Misako Renbutsu, Eno Koshino,
This is based on Ryuichi Hiroki's first ever published novel Kanojo no Jinsei wa Machigai Janai (Her Life is Not at Fault) which uses his home prefecture of Fukushima for the setting. I still get emotional over Kimi no Tomodachi.
Synopsis: Miyuki (Kumi Takiuchi) works at Fukushima town hall and lives with her father Osamu (Ken Mitsuishi) in a temporary house. She lost her mother in the Great East Japan Earthquake. That's what everyone knows about her. What they don't know is that on the weekends, she takes a bus to Tokyo and works as a call girl in Shibuya, Tokyo. Can she and other survivors find a trace of happiness in their lives?
ニッポン国VS泉南石綿村 「Nippon Kuni VS Sennan Ishiwatamura」
Running Time: 215 mins.
Release Date: March, 2018
Director:  Kazuo Hara
Writer: N/A         
Starring: N/A
Kazuo Hara is an award-winning documentarian famous for The Emperor's Naked Army Marches On (1987). This one was at the Yamagata Documentary Festival and Busan as well as Tokyo FILMeX last year.
Intro and Q&A with director Kazuo Hara, producer Sachiko Kobayashi, and film participants
Synopsis: Kazuo Hara spent ten years documenting the legal struggles of people who formed a workforce exposed to asbestos as they worked in factories in the Sennan area of Osaka. The victims and their families were mostly ill-educated or Koreans conscripted during the colonial period and were unaware of the lethal nature of asbestos. The government was aware but failed to protect the 1000s of workers. We see Kazuo Hara keep track of the dwindling number of victims as a lawsuit is filed against the government in this documentary.
The next day for screenings is on Tuesday and it starts with sci-fi before going into a steamy drama.
予兆 散歩する侵略者 劇場版  「Yocho Sanpo Suru Shinryakusha Gekijoban」
Running Time: 140 mins.
Release Date: November 11th , 2017
Director:  Kiyoshi Kurosawa
Writer: Kiyoshi Kurosawa, Hiroshi Takahashi (Screenplay), Tomohiro Maekawa (Original Stageplay),
Starring: Kaho, Shota Sometani, Masahiro Higashide, Ren Osugi, Taro Suwa, Yukino Kshii, Eriko Nakamura, Makoto Nakamura, Makiko Watanabe,
Yocho is an edited version of the WOWOW drama series Yocho Sanpo Suru Shinryakusha and boils down the five 40 minute episodes into a film that lasts 140 minutes. It was shown in cinemas for 2 weeks and was made as a tie-in for the film, Before We Vanish (2017).
Synopsis: When Etsuko Yamagiwa (Kaho) gets involved in what seems to be an emotional crisis faced by co-worker Miyuki Asakawa (Yukino Kishii), little did she expect she could be facing the end of humanity. One day, Miyuki tells Etsuko that she has seen a ghost in her father, that the way the sky seems to be different and even the way people's behaviour is changing are all signs of something. Etsuko is worried and arranges for Miyuki to be sent to the psychiatric hospital where her husband Tatsuo (Shota Sometani) works. There, Miyuki receives a diagnosis that she lacks the concept of "family." It is also there that Miyuki becomes disturbed by the presence of Dr. Jiro Makabe (Masahiro Higashide) and Etsuko also has misgivings because the strangely unemotional man is working with Tatsuo. The growing paranoia may not be unfounded because, one day, Etsuko hears Dr. Jiro Makabe state "I came to Earth to invade." Before that takes place, he just needs to steal some concepts like "family" and "dignity"…
娼年 「Shonen」
Running Time: 119 mins.
Release Date: April 06th, 2018
Director: Daisuke Miura
Writer: Daisuke Miura (Screenplay), Ira Ishida (Original Novel)
Starring: Tori Matsuzaka, Sei Matobu, Ami Tomite, Kenta Izuka, Yuki Sakurai, Erika Mabuchi, Kokone Sasaki, Kyoko Enami, Ruri Shinato,
Synopsis: Ryo Morinaka (Tori Matsuzaka) is a university student who works part-time at a bar in Shimokitazawa. He's bored with his daily existence mixing drinks and diving into Greek philosophy but when he gets work as a male escort, he finds a new challenge: to discover the passions of the clients and to fulfil them. Through this, he discovers different aspects of himself.
Wednesday is lady's day and I don't mean that to be derogatory in any way. Two female filmmakers, one a veteran and one new but certainly a rising star, are getting their films screened. It kicks off with the film that won the Osaka Asian Film Festival's Japan Cuts Award:
クシナ 「Kushina」
Running Time: 68 mins.
Release Date: 2018
Director: Moët Hayami
Writer: Moët Hayami (Screenplay),
Starring: Miyuki Ono, Tomona Hirota, Yayoi Inamoto, Ikumi Satake, Suguru Onuma,
Website    IMDB
Kushina, what will you be is different from what many indie films are. It is stylistically different and presents an interesting family drama that is visually and aurally beautiful. The story has elements of feminism that offers a vision of an idealised community with doses of realism over the workings of the world and gender relations to provide tension as we see whether a female-only community fragments or not and what will happen to the titular character, a teenage girl who has been kept away from wider society in a secluded village. Here's my review. Here's my interview with the Hayami, an immensely talented and driven director who will be a major force in cinema if she gets the support she deserves.
Intro and Q&A with director Moët Hayami and star Tomona Hirota
Synopsis: Deep in the mountains, hidden in a forest, there is a village populated only by women who ran away from home to commit suicide in the area. It was founded by Onikuma, a strong-willed yet kind-hearted mother and village head-woman who fled from the city with her daughter, Kagu who was 14-years-old and pregnant with the titular Kushina.
Kagu is now 28 and Kushina is 14.She was born and raised in a very simple, sparse and isolated environment where the women they live with survive off the land and harvest cannabis to sell to the outside world. This contact is mediated by Onikuma who protects the place and all who dwell in it. All is well until an anthropologist named Soko Kazano and her male assistant Keita discover the village. Their presence causes disruption and promises the change all of their lives forever.
光 「Hikari」
Running Time: 129 mins.
Release Date: May 27th , 2017
Director: Naomi Kawase
Writer: Naomi Kawase (Screenplay),
Starring: Masatoshi Nagase, Ayame Misaki, Tatsuya Fuji, Chihiro Ohtsuka, Kazuko Shirakawa, Saori Koide, Nobumitsu Onishi, Mantaro Koichi,
Naomi Kawase is a veteran filmmaker whose works are finally leaving the festival circuit and becoming widely available in the West via home distribution. Her latest was at the 2017 Cannes film festival and it radiates with some glowing praise.
Synopsis: Masaya Nakamori (Masatoshi Nagase) is a genius photographer. He meets Misako Ozaki (Ayame Misaki), a woman who is involved in a voice acting project for the visually impaired. The two initially don't get on because Masaya has a cold attitude but when Misako sees a photograph of a sunset shot by him, she is inspired to look into Masaya's life and discovers that he is losing his sight and their relationship changes.
Thursday the 26th and Friday the 27th are dedicated to Kiki Kirin who will get her Cut Above award for services to Japanese cinema and then have films featuring her latest role and one of her best-loved:
モリのいる場所 「Mori no Iru Basho」
Running Time: 99 mins.
Release Date: May 19th, 2018
Director: Shuichi Okita
Writer: Shuichi Okita (Screenplay),
Starring: Tsutomu Yamazaki, Kirin Kiki, Ryo Kase, Ken Mitsuishi, Kitaro, Nobue Iketani, Mitsuru Fukikoshi, Munetaka Aoki,
Shuichi Okita, director of A Story of Yonosuke and The Woodsman and the Rain brings a gentle dramedy about an elderly couple. It looks relaxing and you can't go wrong with Kirin Kiki. She will introduce the film and take part in a Q&A as well as the CUT ABOVE Award ceremony and the CENTERPIECE PRESENTATION PARTY. 
Synopsis from Nikkatsu International: He lays among the shrubs and trees in his garden and observes the scurrying ants. This 94-year-old bearded man is Morikazu Kumagai, aka Mori, and he is a painter. For the last 30 years he's hardly left his property. Most of his day is spent tirelessly observing his garden and all living things in it, which he renders into paintings. He paints every evening in a studio he calls the "school." While he goes about his business, his wife Hideko attends to a string of visitors. In the garden there are the critters and insects and on the porch, birds in cages overlook the garden. Mori and Hideko live peacefully, surrounded by the things they love. But then some developers decide to build a condominium next door which puts their small paradise at risk. It will block the sun and the garden will be uninhabitable. Mori and Hideko decide to take action to protect the garden they cherish… The film is a humorous depiction of a summer day in the life of an old couple who've been together 52 years, in the more affable social atmosphere of the 1970s.
歩いても 歩いても 「Aruitemo Aruitemo」
Running Time: 114 mins.
Release Date: June 28th, 2008
Director:  Hirokazu Koreeda
Writer: Hirokazu Koreeda (Screenplay/Original Story),
Starring: Kiki Kirin, Hiroshi Abe, You, Yui Natsukawa, Kazuya Takahashi, Yoshio Harada, Shohei Tanaka, Haruko Kato, Susumu Terajima,
This is the 10th Anniversary Screening of Koreeda's incredibly touching tale of a family reunion that leaves me in tears whenever I watch it or even think about it.
Synopsis: Every year for the past fifteen years, Ryota Yokoyama (Hiroshi Abe) travels back to his family's home to take part in the annual commemoration of his elder brother Junpei, who drowned while saving someone's life. He joins his sister Chinami (YOU), his curmudgeon father Kyohei (Yoshio Harada), a former physician, and his passively judgemental mother Toshiko (Kirin Kiki). This year, Ryota brings his wife, Yukari (Yui Natsukawa), a former widow with a 10-year-old son, and over the course of the day, suppressed tensions and resentments are gradually as the family are go through forced pleasantries and shared meals.
Other films playing on Friday include:
変態家族 兄貴の嫁さん 「Hentai kazoku: aniki no yome-san」
Running Time: 63 mins.
Release Date: July, 1984
Director:  Masayuki Suo
Writer: Masayuki Suo (Screenplay),
Starring: Rara Hanayama, Kaoru Kaze, Ren Osugi, Shiro Shimomoto, Kei Shuto, Miki Yamaji,
The debut film of the future director of hit international comedy Shall We Dance? (1996), Masayuki Suo, it sees him shooting from his own script. It was Suo's only ever pink film and it is a bawdy pastiche of the works of Yasujiro Ozu, presenting the members of this far-from-typical family through idiosyncratic editing and compositional style of the Grand Master of the Japanese domestic drama. The results are amongst the wittiest and entertaining in the entire history of "pinku eiga". This is a 4K restoration ready for audiences with an open mind.
Synopsis:  The model middle-class Mamiya family consists of four members but after the latest arrival into the household, the voluptuous new bride Yuriko of the over-sexed eldest son Koichi, Younger brother Kazuo sees his new sister-in-law as a possible source of release from study stress. Sister Akiko dons her office lady uniform every morning and slips out of her family's eyesight with a cheery smile, before heading straight to a workplace that offers much more in the way of financial incentive than the office. Meanwhile, their father remains a silent fixture behind his newspaper, nodding sagely at the head of the table, while waxing wistfully about the owner of the local bar who reminds him of his dead wife.
Empty Orchestras and the Speed of Your Voice
Intro and Q&A with dir. Nao Yoshigai, dir. Yohei Suzuki and actress Elisa Yanagi
This section has a series of short films linked together by the human voice which has been experimented on by a group of talented filmmakers. "These works let the oral utterance sail while the image plays along, whether sounding out non-verbal affect, revealing the architecture of breath, reciting historical fantasy, or following a whistle into the sky, and scream through the night." It runs for 87 minutes and includes an animation by Sawako Kabuki and one of Yohei Suzuki's latest works.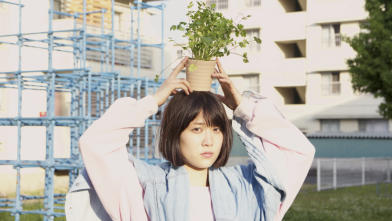 Saturday, July 28th is the penultimate day and it has some fine films programmed for it.
Running Time: 108 mins.
Release Date: July 20th, 2018
Director:  Shinsuke Sato
Writer:  (Screenplay), Tite Kubo (Original Story),
Starring: Masami Nagasawa, Miyavi, Hana Sugisaki, Erina Mano, Sota Fukushi, Ryo Yoshizawa, Yosuke Eguchi,
Intro and Q&A with director Shinsuke Sato
Synopsis: Ichigo Kurosaki (Sota Fukushi) has the ability to see spirits. Thanks to this, he meets a "Soul Reaper" (shinigami) by the name of Rukia Kuchiki (Hana Sugisaki), who transfers her powers to him after being injured by an evil spirit known as a "Hollow." Under Rukia's guidance, Ichigo trains to harness his newfound Soul Reaper abilities in the battle against Hollows while Rukia does her best to fit in as a human high school girl.
アウトレイジ 最終章 「Autoreiji Saishusho」
Running Time: 104 mins.
Release Date: October 07th, 2017
Director:  Takashi Kitano
Writer: Takeshi Kitano (Screenplay),
Starring: Takeshi Kitano, Nao Omori, Pierre Taki, Toshiyuki Nishida, Ken Mitsuishi, Hakuryu, Ren Osugi, Hiroyuki Ikeuchi, Yutaka Matsushige
Kitano returns with the third in his yakuza trilogy Outrage. There's plenty of gangster politics and action. Expect more of what the last two films offered.
"…though it ramps up to an enjoyably definitive ending (impressive given that the series' ultimate moral, about the cyclical futility of the yakuza lifestyle, means it could easily be reset for another go-round) the final outrage of this final 'Outrage' might just be how little real outrage there is within a constant, repetitive coda." Jessica Kiang (Variety)
Synopsis: Otomo (Kitano) escaped Japan and his old Sanno-kai yakuza group after countless betrayals and gang wars and prison. He joined up with a South Korean gangster named Jang but he finds himself travelling back to Japan when a member of the Hanabishi-kai yakuza group named Hanada (Taki) kills a member of Jang's gang and he has to settle some accounts. Otomo decides to reunite with his old clan and get revenge on the people who put him in prison at the end of the first film and he's going to use his Korean connections to get the job done…
勝手にふるえてろ 「Katte ni Furue tero」
Running Time: 117 mins.
Release Date: December 23rd, 2017
Director:  Akiko Ooku
Writer: Akiko Ooku (Screenplay), Risa Wataya (Original Novel)
Starring: Mayu Matsuoka, Daichi Watanabe, Takumi Kitamura, Anna Ishibashi, Kanji Furutachi, Hairi Katagiri,
A person obsessed with ammonites? How quaint. However, I can't ready the synopsis for this and not think about the Junji Ito manga Uzumaki.  This one was at the Tokyo International Film Festival where it won the Audience Award.
Synopsis: Yoshika (Mayu Matsuoka) is 24-years-old with a fairly unique hobby: she likes researching ammonite fossils and collects them. Perhaps this explains why she doesn't have a boyfriend in her life. Or maybe the lack of a man is down to the fact that she pines for her first love, a guy from school named Ichi. One day, Ni, a guy who works at the same company, confesses his feelings for her.
犬猿 「Kenen」
Running Time: 106 mins.
Release Date: February 10th, 2018
Director: Keisuke Yoshida
Writer: Keisuke Yoshida (Screenplay),
Starring: Masataka Kubota, Hirofumi Arai, Keiko Enoue, Miwako Kakei, Ryohei Abe, Aisa Takeuchi, Katsuya Kobayashi, Takenori Goto,
Keisuke Yoshida is good at dramedies featuring mismatched people or awkward individuals. Sankaku, The Workhorse & Big Mouth, and My Little Sweet Pea. His latest looks really good.
Intro and Q&A with director Keisuke Yoshida
Synopsis: Hard-working and smart Yuria Ikuno (Keiko Enoue) runs a small printing company. Despite her best efforts, she can't seem to attract the attention of a polite but aloof client named Kazunari Kanayama (Masataka Kubota). Kazunari really likes Yuria's younger sister Mako Ikuno (Miwako Kakei) who is attractive and outgoing and a little ditzy. Meanwhile, Kazunari has his hands full with Takuji (Hirofumi Arai), his rough-hewn brother who was recently released from prison and is crashing at his apartment.
The final day of the festival, July 29th, has four stellar films I think auds should take the time to watch. A grand old man of Japanese cinema and a new wave of talent are featured.
幼な子われらに生まれ 「Osanago Warera ni Umare」
Running Time: 127 mins.
Release Date: August 26th, 2017
Director:  Yukiko Mishima
Writer: Haruhiko Arai (Screenplay), Kiyoshi Shigematsu (Original Novel)
Starring: Tadanobu Asano, Rena Tanaka, Kankuro Kudo, Shinobu Terajima, Sara Minami, Miu Arai, Raiju Kamata, Shingo Mizusawa, Narushi Ikeda,
This is a hard-hitting family drama where the actors consistently build up characters who offer a fascinating portrait of a patchwork family in modern Japan and offers up a lot of nuance for its characters. Here's my review.
Synopsis: Dear Etranger is based on a novel by Kiyoshi Shigematsu and tells the tale of 40-year-old Makoto Tanaka (Tadanobu Asano), an assistant manager at a company trying to balance two families and be an ideal father at a time when others give him or are going through crises. Free from melodrama and idealism, it paints a believable picture of the stresses and strains of maintaining a loving family unit built from the scraps of past relationships.
あみこ 「Amiko」
Running Time: 66 mins.
Release Date: N/A
Director: Yoko Yamanaka
Writer: Yoko Yamanaka (Screenplay),
Starring: Ai Sunohara, Hiroshi Oshita, Mineo Maiko,
This special gem won the Audience Award and Hikari TV Award at the Pia Film Festival and was featured at the Berlin International Film Festival. I'm eager to see it!!! 
Intro and Q&A with director Yoko Yamanaka
Synopsis: 16-year-old Amiko is convinced that "the Japanese are unable to dance spontaneously." She's just tried it out herself, with some strangers in a Tokyo underground passage. Believing that she's had more than her fair share of days where she'd do absolutely anything, she's left behind the provincial city of Nagano to head to the capital and take her heartthrob Aomi to task. A year before, she took a long winter's walk with him and thought she'd met her soulmate, someone else like her who wonders in which phase of life there's actually room for being happy. But then he disappeared, headed for Tokyo, together with Amiko's nemesis Miyako of all people, the very "epitome of mass culture", quite unlike her anti-bourgeois and wildly romantic self.
There will be a short film which was shown at the Osaka Asian Film Festival screened before it and it is sublime:
NAGISA
なぎさ 「Nagisa」
Running Time: 18 mins.
Release Date: June 17th, 2017
Director: Takeshi Kogahara
Writer: Takeshi Kogahara (Screenplay),
Starring: Kenshin Endo, Himeka Asami,
IMDB
Explorations of first love are a dime a dozen but each can be special and the trailer hints at it. My review blows things wide open on a technical level without spoiling things.
Synopsis: Do you remember your first love?
Conversations happen all the time but some are unforgettable. Such is the case for Fuminao, a teenage boy in love with the titular Nagisa. It is the height of summer and the two sit on the edge of the school pool, Fuminao, sensitive and quiet, his classmate, the playful and coy Nagisa. As they watch their classmates swim, they begin to talk. She coaxes feelings out of the boy but remains illusive as he struggles to verbalise them. Their conversation may be as brief as the cicadas but the feelings he has for her will dominate his thoughts and she will stay with him forever.
The next film is an international premiere and it was also at the Osaka Asian Film Festival and I met and interviewed its director and reviewed his work.
Running Time: 77 mins.
Release Date: 2018
Director: Daisuke Miyazaki
Writer: Daisuke Miyazaki (Screenplay),
Starring: Nina Endo, Sumire, Takayuki Yanagi,
IMDB
Nina Endo, one of the stars of Daisuke Miyazaki's last film Yamato (California) takes the lead with SUMIRE, a popular fashion model who just happens to be the daughter of Tadanobu Asano. They make a cute double-act allowing Miyazaki to show an unseen side of urban Singapore not often witnessed by tourists. The trailer has a weird other-worldly feel to it thanks to the music and there's a slight documentary feel thanks to direct to camera interviews. It's definitely one to watch to see a real talent who questions this world in Miyazaki emerging. Here's my review of the film and here's an interview with the director.
Synopsis: Nina and Su live uninspiring lives in Yamato City, Kanagawa Prefecture but when the two best friends win a free trip abroad, a different locale might usher in some excitement. They use their tickets to head to Singapore, a cosmopolitan city not too different from Japan. At first, the girls travel around famous sightseeing spots on a typical itinerary, but when Nina loses her smartphone, she finds true freedom as she explores unfamiliar places, sees unfamiliar sights, and hears unfamiliar sounds. Her unforgettable adventure in Singapore starts.
The final film has to be seen if you are a fan of Japanese cinema. I haven't seen it yet…
花筐 「Hanagatami」
Running Time: 169 mins.
Release Date: December 16th, 2017
Director:  Nobuhiko Obayashi
Writer: Nobuhiko Obayashi, Chiho Katsura(Screenplay),
Starring: Shunsuke Kubozuka, Shinnosuke Mitsushima, Keishi Nagatsuka, Tokio Emoto, Mugi Kadowaki, Yuriko Oo, Tetsuya Takeda, Takako Tokiwa, Hirona Yamazaki,
Hanagatami is the latest film from veteran director Nobuhiko Obayashi, probably best known in the West for his 70s horror-musical House. This was at the Tokyo International Film Festival where it got a myriad of reviews praising Obayashi's vision in bringing a unique (Japan Times, for example) film an anti-war message as well as its exuberant colourful celebration of youth to the screen. This could be Obayashi's last film so you'd be crazy to miss it!
Intro and Q&A with star Shunsuke Kubozuka
Synopsis: It is the spring of 1941 and the setting is Karatsu City, Saga Prefecture. 17-year-old Toshihiko Sakakiyama (Shunsuke Kubozuka), who has just returned from Amsterdam where his parents are living, to live with his wealthy aunt Keiko (Takako Tokiwa) and attend the local boys' high school. He lives life to the full with dinner parties and picnics, frolicking in the country and partying in the city. He does this with a close group of friends including a cousin named Mina who suffers from lung disease but the war is drawing closer and their lives will be changed forever…